I'd like to say I've been generally non-partisan all my life.
In sports, I've rooted for teams, but I'd never get offended if anyone trashed it. In movies or series, I haven't met a character that resonates with me so much that I'd identify my whole being to it. In student politics, I've always kept genuine (at least on my part) friendships with people from other political parties.
In practically anything, I like game, not the players. It didn't really matter to me who's playing a sport I'm watching as long as I'm watching a good match. No character in a movie or series would be bigger than the story it's telling. Finally, I look at people in my life as the person that they are rather than their affiliation.
With local politics, I carried the same notion. I vote for a person not because of their affiliation, but because of what I feel they can do for the country.
In 2010, I voted for Noynoy because I saw how people sympathized and mourned the death of former president Cory Aquino. I hoped that he could unite the people to trust in the government and bring forward an amended constitution. I voted for Jojo Binay as Vice President, thinking his achievements in Makati would translate to good public service in a higher office.
I campaigned for them and debated with friends, but I never thought of myself as "dilawan" because I'm not aligned with everything their party stands for.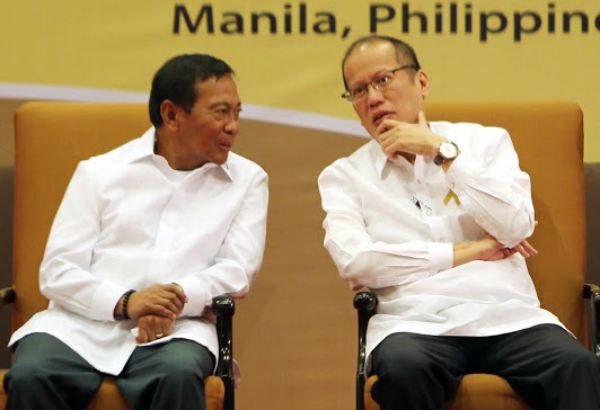 Such a shame that this pairing didn't work out. (Photo: Phil Star)

Turns out, I was wrong about them both.
In 2016, I voted for Duterte because he had a great idea about empowering local governments. He had charisma, albeit not being eloquent in his speech, and he had the credentials that backed up his vision of stronger, independent local governments. He was what I wanted Noynoy and Binay to be, but better, and rolled into one.
I put my faith in him and even got into debates with friends for him. However, I didn't identify myself as a "DDS" because I understood that the man is flawed, but I was voting for him because I believed in the ideas he put forward.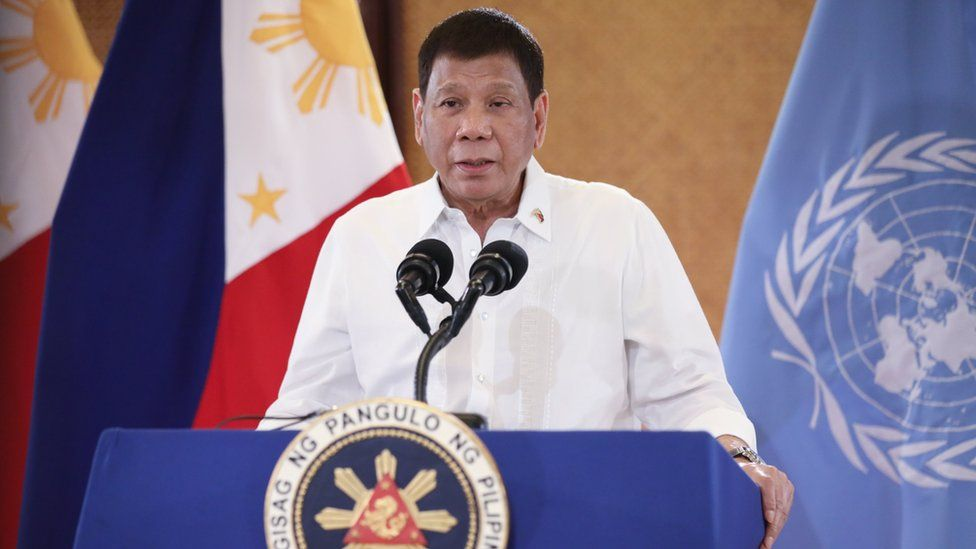 The man practically said people are idiots for believing his campaign promises. (Photo: BBC)
Six months turned to a year pretty quick, and in under two years, I was again disappointed at the kind of leader I fought for. Sure, he made pretty good progress in infrastructure, but what happened to empowering local governments? Ideally, his vision would have been perfect for the country by the time the global pandemic hit.
His charisma turned into toxic masculine bravado real quick, and he turned out just like any other politician that came before him.
This year, I hoped that Leni wouldn't run. I felt that she is a good person, and the dirty politics of the country will only soil her whole being.
However, once she did decide she was going to run, I decided that I'm willing to take a gamble on her.
I believe in what she wants to achieve. I believe that she will take action on things that she wants to get done. I believe that she will not save the country by carrying its burdens on her shoulders. Instead, I believe that she will inspire people to be better.
While this sounds like a "KakamPink" post, I tell you it is not. I believe that the movement is strong. I am amazed at how people are inspired to take the lead in campaigning for her out of their own pockets. I'm not even sure if Leni's campaign managers are even doing anything that could help, because the "hadouken" clearly bombed.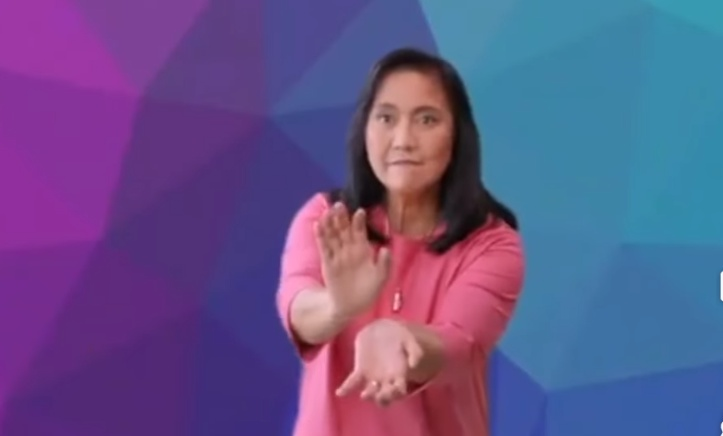 Never really figured out what they wanted to achieve here. (Photo: GetRealPhilippines)
But what really is the difference of a "KakamPink" as opposed to the notorious "DDS"?
In order to beat what they hate most, "KakamPinks" have turned to using the same tactics that the "DDS" use. They're flooding the comments sections of posts against Leni. They're on TikTok highlighting the gaffes of her political rivals. Heck, they even established "KakamPink" as a collective term for her supporters. I don't remember Miriam having a hashtag for her fan club.
Unlike the DDS who would smart-shame people for pointing facts, KakamPinks tend to sit on their high horse and find ways to show that they are better than you if you're not supporting Leni.
I'm not saying ALL the KakamPinks are like this, but you know what I'm talking about. You have friends like that. Same thing with DDS. You understand what I'm saying, but you know for a fact that they're not all the same.
Hence, I support Leni, but I can't bring myself to be a "KakamPink."
I have been wrong for putting my faith in the wrong people twice already, but I feel good about Leni.
Deep in my core though, I feel that like Duterte's DDS, Leni's KakamPinks will be the unbearable people you will have to deal with in your social circles.