Our dear friend lost her mom.
No premonitions.
No warnings.
No creeping feeling that something might happen.
No lingering sickness that made her body deteriorate her body.
She's just gone.
I don't know the full story, but I don't need to. The only fact that matters is that she lost her mom.
I've made no secret about fearing death. Without knowing it, Che and I talked about sudden losses the morning our friend lost her mom.
It's been close to two years since we last visited our families in the Philippines.
While some friends took the chance to visit home this Christmas, we were a bit jealous that we couldn't do the same. Personally, I felt that as we're away from home longer, the chances of suddenly losing someone without us getting to spend time with them in person becomes exponentially higher.
With all the uncertainty brought about by the pandemic adding to known and unknown causes of death, anything can happen to anybody; it could be to close family, or even to ourselves.
I'm scared of the thought that something sudden and unannounced would happen. No matter how much I fear death, I've never really thought about how to handle it best.
For our friend, she remained true to who she is.
"Please send flowers," she told Che through a message. "I want the whole damn place to be filled with flowers."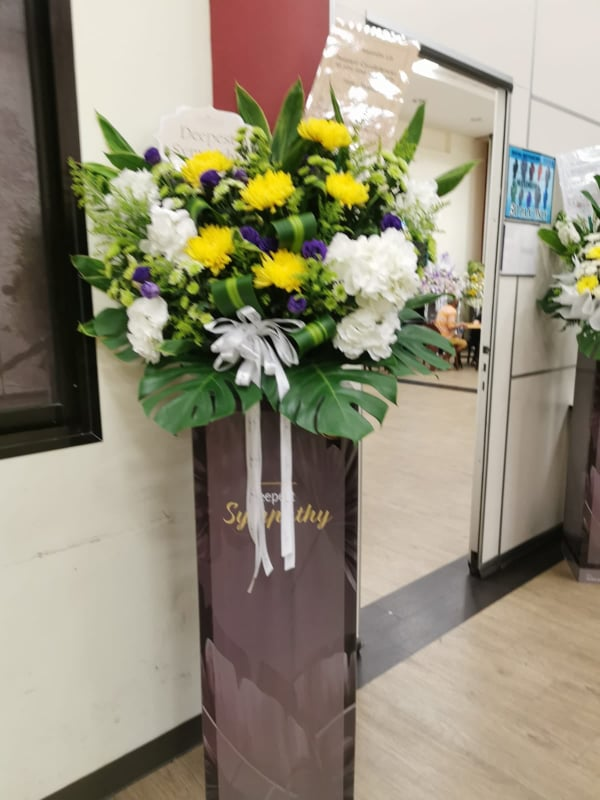 It was this day when I really understood what flowers were for
Her message unexpectedly resonated with me.
When we lose someone, there's no way to tell them we love them. No matter how much you say it while they are with you, it will never seem enough when you lose them.
Regrets fill in - I should have given her this, told her that, made her experience this, and so on; but you never really got to do any of these because there was never a perfect time.
And then, without warning, you won't be able to do them anymore. You think about the things you should have done, the things you would have done, and could have done with them.
However, even if you bawl your eyes out thinking of all these, you can't turn back time. You can't get to do any of those.
What you can do, is fill the damn place with flowers.
It can't bring back your loved one but filling an otherwise empty room with flowers can honor their memory in this world.
Honor the parent you lost by letting the whole world know that he or she was a great person, either by their own merits or by the merits of their offspring. After all, we were all shaped by how our parents raised us.
Honor the child by letting the world know that it lost someone who would have touched the lives of so many people. I personally would want to be remembered not for how much money I made, what position I reached, or how many articles I made. I just want to be remembered as a good person who was never driven by hidden motives to be one.
While events like this make us realize that we should be spending more time with our loved ones, the reality is that we can't be with every single person that matters to us every day. We can't possibly let go of all our responsibilities to spend the rest of our time with them.
It's ideal, but not practical.
What we can realistically do is to make the moments we are with them count.
Despite all our efforts and no matter how much we prepare for it, we will always have regrets if we inevitably lose or leave them.
When it happens, let's make it a point to fill the wake with flowers, because it's a way of honoring their memory. Let the place overflow with flowers, because it will never be too much.
May everyone we have lost rest in peace.